THINGS TO DO WHILE YOU ARE HOME WITH FAMILY
Enjoy our fun list of home learning, craft projects and more for you to implement into your daily home schedule. Learning as a family is a great way to ease stress and create memories.
Education & Learning
Home Classroom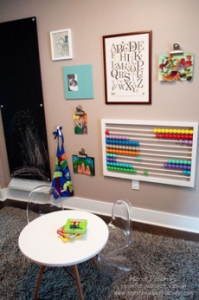 While the kids are home from school, create a fun, educational space in your home. Get the whole family involved in making your own classroom.
Create a Garden
Create a vegetable garden while learning about plants. There are some great DIY garden resources through this link.
Family Book Club
Start a book club and read something that everyone gets to enjoy! Story hour is also a great way to engage the entire family and develop a love for reading. View this resource.
Art Projects
Coloring-find free printable color templates here.
Virtual Art classes
Make a scrapbook
Create a time capsule
Design paper airplanes
Make slime, click here for recipe
Family Fun Activities
Create a camping experience in the living room
Puzzles
Cook a new recipe as a family
YMCA online fitness classes
Make decorations, curate a song playlist, and throw a family dance party.
It can be stressful when the entire family has to stick close to home but with a little bit of creativity and a schedule of things to keep busy, it can be fun!